November 2018 Jackpot Reward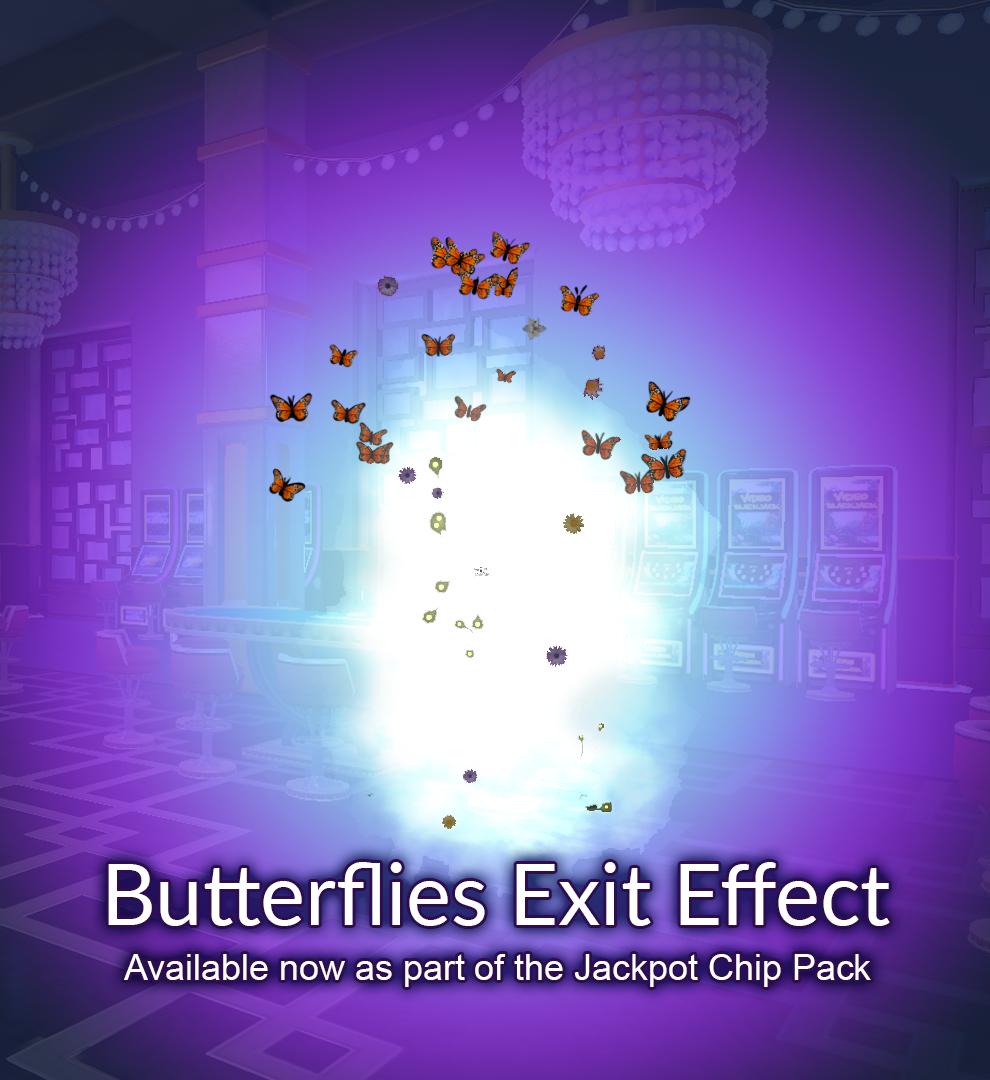 It's a new month, and that means a new exclusive Jackpot Pack Reward! November's reward is the Butterfly Exit Effect!
Migrate to the Poker Room in style! if you are an ugly caterpillar (metaphorically) now, this wondrous effect will complete your metamorphosis into a beautiful butterfly (figuratively) as you (literally) turn into several butterflies and fly away.
Available throughout the month of November through the Jackpot Pack. Check it out at the Cashier!