Season 3 Leaderboard Champions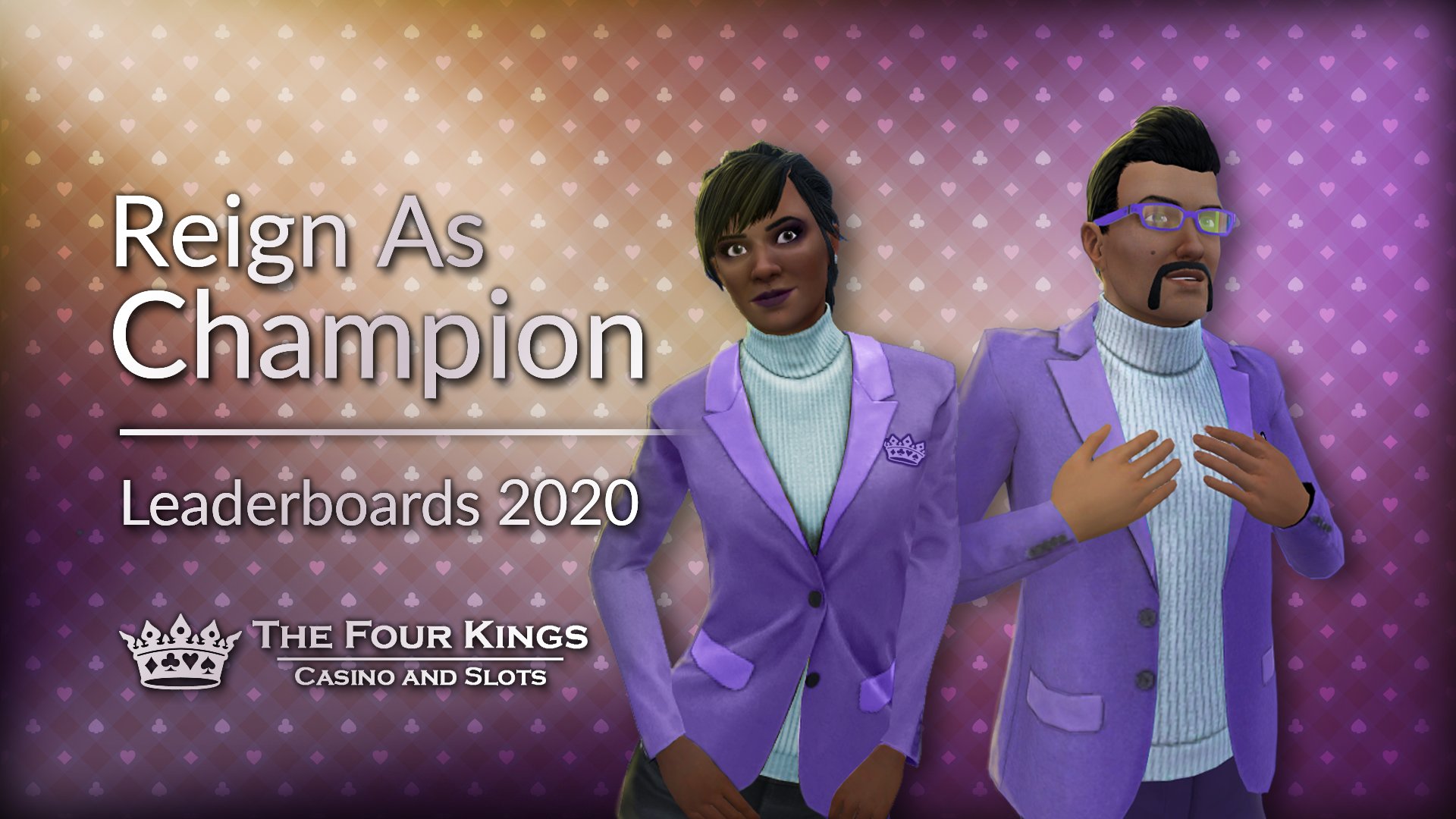 The 3rd Nintendo Switch Leaderboard Season has ended! Congratulations to all of those who made the list, and good luck to everyone in the upcoming season! The winners will find their Leaderboard and Champion Jackets waiting in their wardrobe!
Season 4 has begun and will run until the end of February 2021. Good luck!
Global
AllLove ------> 3,215,636
nykko13 ------> 2,144,856
-Silence- ------> 1,299,132
Alex122_4 ------> 1,283,696
Bankwood ------> 1,176,132
FatesGirlAmy ------> 1,082,512
Landar ------> 1,081,813
P0k3rf4c3 ------> 1,030,785
Tasha2020 ------> 988,551
xxS3xyKittyxx ------> 964,371
   
Blackjack   
Name    Score
AllLove ------> 1,218,640
Bankwood ------> 515,648
P0k3rf4c3 ------> 424,277
nykko13 ------> 344,127
Romalicious ------> 274,301
CWoods ------> 268,898
gator8286 ------> 265,554
DanG ------> 258,433
TheGamer24 ------> 150,173
CyanidePixie ------> 149,879
   
Roulette   
Name    Score
Landar ------> 86,679
nykko13 ------> 74,102
TheGamer24 ------> 41,551
FatesGirlAmy ------> 34,577
Alex122_4 ------> 27,406
Patricia1983 ------> 26,279
CyanidePixie ------> 25,606
TonyMontana ------> 20,780
zazaf ------> 20,070
crazyyu ------> 18,420
   
Craps   
Name    Score
nykko13 ------> 817,857
-Silence- ------> 513,471
LadyBladez ------> 209,512
Landar ------> 184,329
ohhithere ------> 169,172
fenwick17 ------> 150,497
SnobKitty17 ------> 148,061
Alex122_4 ------> 143,965
P0k3rf4c3 ------> 122,184
AllLove ------> 121,022
   
War   
Name    Score
AllLove ------> 638,920
nykko13 ------> 502,160
Landar ------> 212,511
Alex122_4 ------> 201,269
-Silence- ------> 172,742
TheGamer24 ------> 96,864
ace1234 ------> 86,843
Chantal ------> 56,985
CyanidePixie ------> 55,974
CWoods ------> 55,885
   
Big Six   
Name    Score
Sappy ------> 62,068
AllLove ------> 56,049
FatesGirlAmy ------> 25,433
Amos ------> 9,052
BIGBRUTIS ------> 7,726
MikeD ------> 7,418
NotToday ------> 7,384
Hickskov ------> 6,048
nykko13 ------> 5,443
minz ------> 5,220
   
Baccarat   
Name    Score
nykko13 ------> 163,184
-Silence- ------> 123,168
Alex122_4 ------> 109,208
Landar ------> 87,551
ace1234 ------> 49,099
CyanidePixie ------> 22,465
CWoods ------> 18,317
!ca00277979 ------> 18,122
NotToday ------> 16,300
Traceback ------> 10,975
   
Bingo   
Name    Score
ChoZenWon ------> 579,517
BabyChloe ------> 416,647
-Silence- ------> 220,886
Alex122_4 ------> 182,638
gabry ------> 118,959
AnimeDespair ------> 112,853
Traceback ------> 112,453
deniro33 ------> 97,908
Rachet38 ------> 72,112
VoodooTom ------> 71,941
   
Machine Games   
Name    Score
Bren ------> 159,526
Maximusprimus ------> 158,217
Amos ------> 154,273
KyleG ------> 114,318
ChoZenWon ------> 96,454
gabry ------> 94,258
hardpege ------> 80,280
DUCKY2424 ------> 79,523
Teo377 ------> 69,779
Chantal ------> 63,783
   
Slots   
Name    Score
Amos ------> 468,894
job121 ------> 208,396
FatesGirlAmy ------> 202,505
Ted_Striker ------> 199,943
SnobKitty17 ------> 190,217
Chantal ------> 161,880
Landar ------> 139,748
CWoods ------> 137,453
ChaoticKarma ------> 136,219
fenwick17 ------> 135,022
   
Poker - Classic   
Name    Score
Teo377 ------> 318,532
eminemfan ------> 279,586
acqua ------> 224,391
Yokebeat ------> 202,401
juk_68 ------> 198,928
FatesGirlAmy ------> 192,409
Tasha2020 ------> 157,517
EnTo7 ------> 154,583
oogruuk ------> 134,039
guest101 ------> 128,850
   
Poker - VIP   
Name    Score
Tasha2020 ------> 370,528
js2017 ------> 326,918
FatesGirlAmy ------> 234,050
Alex122_4 ------> 207,961
Teo377 ------> 195,134
AllLove ------> 185,420
xxS3xyKittyxx ------> 175,823
P0k3rf4c3 ------> 166,817
CaptainRumblood ------> 141,629
SquidProRow ------> 110,854
   
Poker - High Rollers   
Name    Score
AllLove ------> 929,028
xxS3xyKittyxx ------> 602,000
Sappy ------> 431,672
Bankwood ------> 399,945
Tasha2020 ------> 353,150
FatesGirlAmy ------> 348,400
CaptainRumblood ------> 297,324
zazaf ------> 295,574
DanG ------> 293,491
CWoods ------> 197,995