L1 menu for quick responses
R1 does the animations menu would love to see you guys add L! menu for quick responses like HELLO, GOODBYE, THANKS, WHERE ARE YOU FROM?
basically a similiar menu that pshome had when your on game or whatever a quick response to say hello or whatever would be nice and easier than trying to type.
Plus im not a big fan of the chat box would love to see some options for a border on the chat box, some other fonts, basically pretty it up a bit make it more user friendly as chatting is a HUGE part of a gaming experience.
We're actually working on this already! Hope to get it into the next patch. Thanks for the feedback!
---
The is what the L1 quick text is like: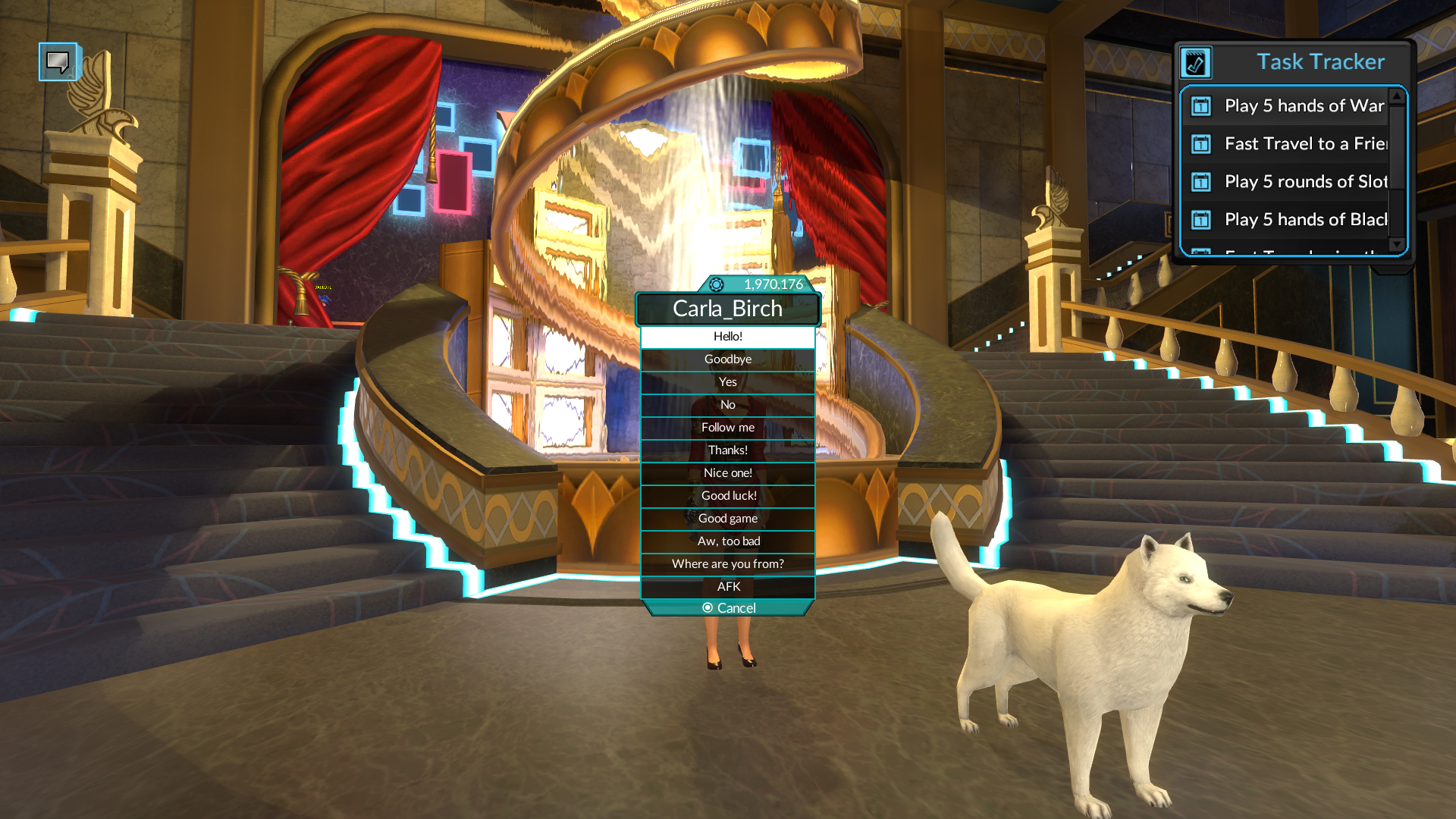 And when you are at game tables you get some game based text also: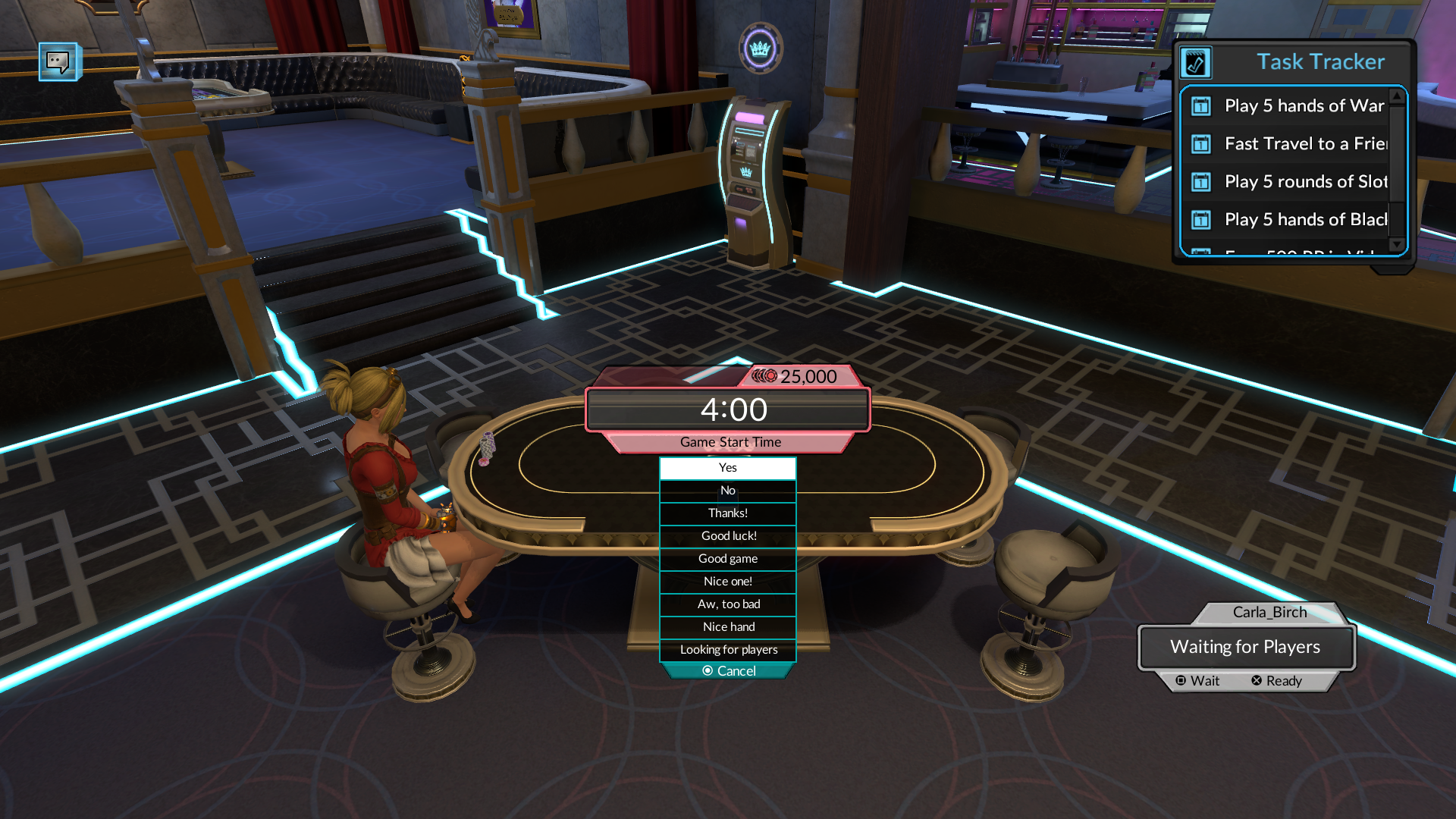 The "Looking for players" One will say a global message saying that your looking for say poker players and it will auto edit the message to say the right number of seats left for a full table and what the buy in for table is.
The last option is really handy, though I like my own phrase 

Ahh the good old L1 menu. Memories...  Hello - Where are you from? 

Cheers Lia