Treasure Trap
Many of you have been asking for a new slots game... and we listened!
Coming soon to the Four Kings, an all-new slots machine - Treasure Trap!
Have you ever wanted to earn chips while exploring the mysteries of an ancient jungle civilization? Soon, you can!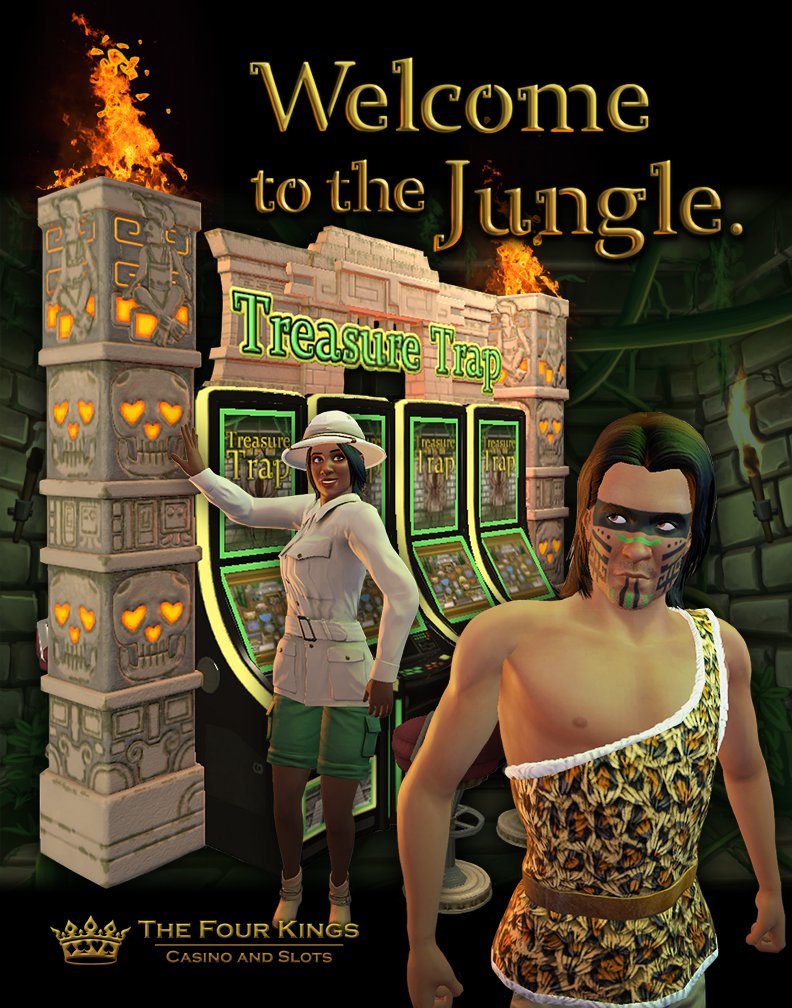 ---
Awesome!  And from what I can tell, it looks like a honeycomb type machine.  NICE!!
So far I've reached the Dead End once, and I've reached the Treasure room once.  I'm disappointed with the payout of the treasure room.  Here I had thought if we got to the Treasure room, we'd get a payout of around 360,000 chips after betting 3,000 chips.  Instead I only got 30,000 chips (yes I saved the video clip).  Like any other Slots game, if you reach the end of a bonus round, you get a huge payout.  Treasure traps doesn't seem to do that...
---