Season 1 Leaderboard Champions!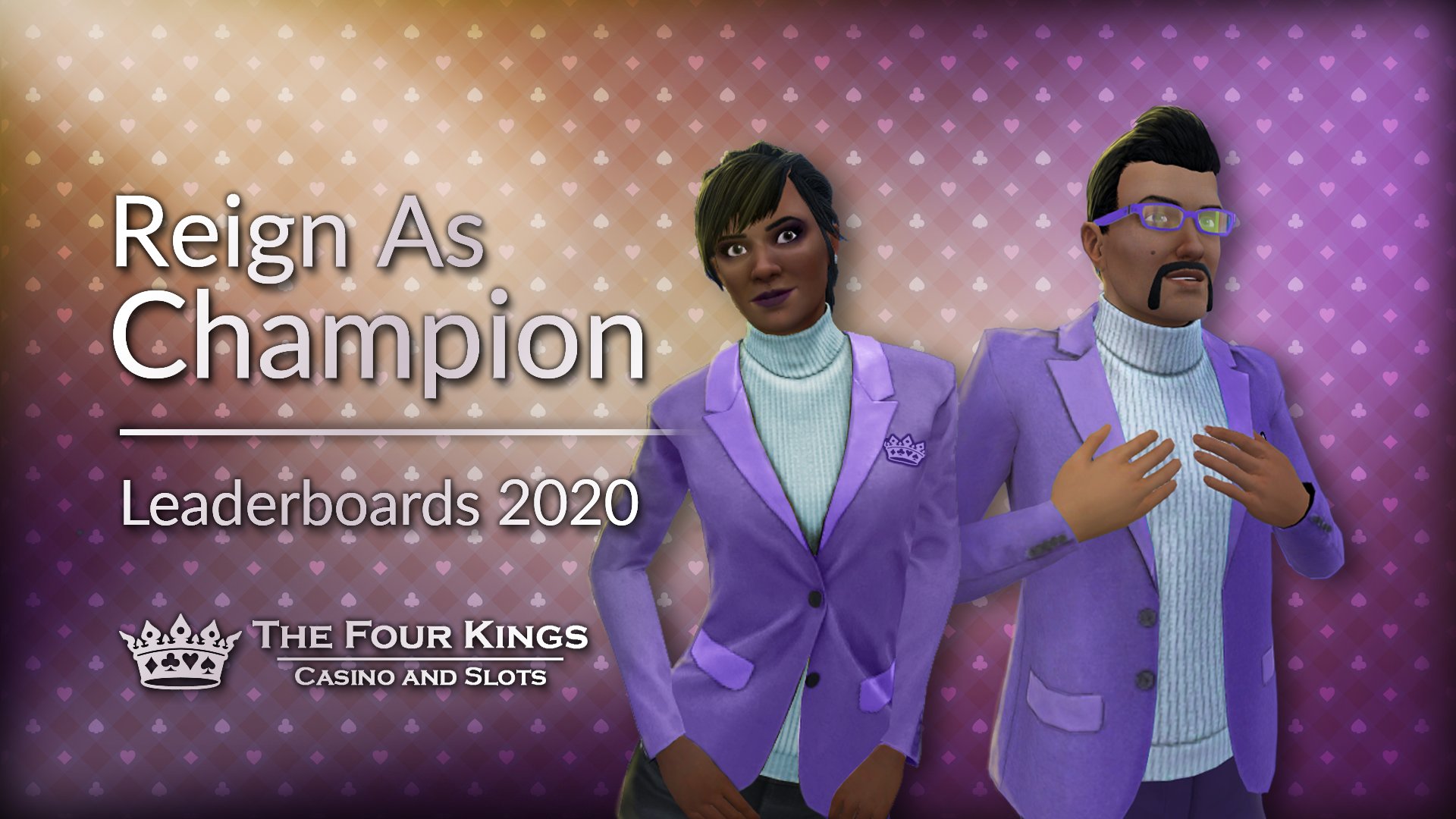 The first Leaderboard Season on Nintendo Switch has ended! Congratulations to all of those who made the list, and good luck to everyone in Season 2! The winners will find their Leaderboard and Champion Jackets waiting in their wardrobe to commemorate their achievement!
Season 2 has begun and will run for the full 3-month duration, concluding at the end of August 2020. Good luck and have fun!
Season 1 Final Standings
Global   
CDM9 ------> 533,110
Sabrina ------> 457,397
JakeIsHere ------> 349,575
killer-g-chees ------> 268,063
BrinjaTurtles  ------> 230,254
js2017 ------> 229,434
TheGamer24 ------> 199,480
DoctorSchnitzel ------> 188,461
SeanDon     ------> 184,913
xxKDxx     ------> 165,275
Blackjack   
CDM9 ------> 511,711
killer-g-cheese ------> 252,712
Sabrina ------> 226,284
DollarCindy ------> 110,493
JakeIsHere ------> 103,200
BrinjaTurtles ------> 95,741
BleedforMe ------> 87,739
pinksock ------> 79,472
40PizzasIn30Days ------> 78,763
Desertfox ------> 71,182
   
Roulette   
Werzan ------> 33,703
TheGamer24 ------> 28,791
Rich-Dix ------> 16,224
CDM9 ------> 14,721
pinksock ------> 12,791
akaDolphan ------> 10,584
hickowicz ------> 10,051
BrinjaTurtles ------> 8,291
JohnnyK ------> 6,816
MikeD ------> 6,399
   
Craps   
TheGamer24 ------> 57,795
Chantal ------> 52,624
Texanhorns ------> 39,320
pinksock ------> 22,864
Darksnow ------> 18,742
CrankJaw ------> 17,511
Tay1990 ------> 14,934
Moana ------> 14,107
joker_us ------> 12,731
TheChaplinStash ------> 12,291
   
War   
40PizzasIn30Days ------> 41,645
michael59220 ------> 20,300
Blueskii ------> 15,928
TazDog_DaFox ------> 14,900
grak ------> 13,036
BrinjaTurtles ------> 11,708
hickowicz ------> 11,653
TheChaplinStash ------> 10,152
TheGamer24 ------> 8,840
EVILspyder ------> 8,615
   
Big Six   
Darksnow ------> 17,400
6942096024 ------> 6,062
panicbomb13 ------> 5,546
joker_us ------> 5,309
Omega ------> 4,008
lord_vlexis ------> 2,920
hickowicz ------> 2,513
Tamahagane ------> 1,795
Matt24 ------> 1,516
Roboticrik ------> 1,510
   
Baccarat   
SeanDon ------> 70,337
40PizzasIn30Days ------> 20,405
Athenaean ------> 15,583
TheGamer24 ------> 11,722
grak ------> 5,924
Heeler2016 ------> 5,409
Patek ------> 5,221
TheChaplinStash ------> 4,514
JohnnyK ------> 3,161
Timmy985 ------> 2,244
   
Bingo   
ThrowMyBike ------> 62,243
Squirrelet ------> 54,692
Sugarplum ------> 47,410
Hollywood ------> 42,377
KyleG ------> 40,427
LargeFarva ------> 39,461
Jeezy ------> 38,048
ABSDerby82 ------> 36,362
kup3412 ------> 30,662
Frosti07 ------> 30,613
   
Machine Games   
Sabrina ------> 202,019
JakeIsHere ------> 171,917
TheSmash605 ------> 69,801
lungenembolie ------> 43,256
xxKDxx ------> 33,025
Texanhorns ------> 32,953
KyleG ------> 28,828
LargeFarva ------> 21,911
lane ------> 20,352
Darksnow ------> 19,972
   
Slots   
DoctorSchnitzel ------> 164,399
wedex ------> 71,573
Chantal ------> 67,409
JakeIsHere ------> 64,116
BrinjaTurtles ------> 63,653
TonyStark ------> 50,325
SeanDon ------> 48,355
bigbear ------> 41,954
Mark46 ------> 40,411
MsKajun ------> 35,693
   
Poker - Classic   
xxKDxx ------> 119,608
js2017 ------> 108,163
Poolguy ------> 74,909
edoted ------> 70,790
JohnnyBunn ------> 63,981
Heeler2016 ------> 63,672
sssss ------> 51,659
KoRuPtD ------> 48,202
Jmoney272 ------> 40,251
smozzler ------> 38,359
   
Poker - VIP   
js2017 ------> 101,375
DanG ------> 37,626
msmidnightkitty ------> 33,676
zahn ------> 29,639
zinc_saucier ------> 24,737
MikeD ------> 23,669
darklord122 ------> 21,198
PhenixLord ------> 19,255
michael59220 ------> 19,105
xkaperx ------> 18,502
   
Poker - HR   
DanG ------> 19,896
js2017 ------> 9,737
TheChaplinStash ------> 6,568
Moana ------> 6,410
MikeD ------> 3,522
xxKDxx ------> 2,899
hickowicz ------> 1,393
grak ------> 1,226
SeanDon ------> 1,122
msmidnightkitty ------> 1,020